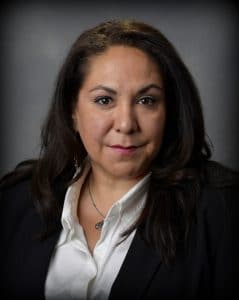 Jennifer is the office manager/head paralegal with Yeager Law. She keeps the firm running smoothly while supporting the attorneys on legal matters. She has nearly 10 years of industry experience working with small and medium-sized firms with diverse practice areas such as bankruptcy, corporate transactions,
and business litigation.
Jennifer heads up the firm's outreach to women. She says she wanted to reach out to women because they tend to be more vulnerable when their spouse becomes incapacitated or dies. Women are also more conscious about the burden placed on their children and loved ones. She wants to help them learn about how to protect themselves and those they love.
Jennifer originally moved to the Palmdale while in high school. She left Palmdale to attend San Jose State University and spent the next decade living and working in the San Jose area. She returned to the Antelope Valley to take better care of her family.  She is married with a beagle named Milo, a Fox Terrier named Charlie, and two tabby cats named Smokey and Pinky.