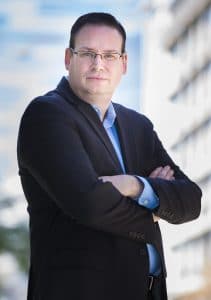 Michael Yeager is the principal attorney and founder of Yeager Law. He enjoys working with individuals and businesses as a trusted adviser. He works closely and personally with his clients to design customized estate plans, among other services, that will work for them when they need them the most.
Michael received his law degree from Loyola Law School located in downtown Los Angeles where he graduated magna cum laude and as part of the Order of the Coif honor society. Since graduating, he returned to Loyola where he was awarded a Masters of Law (LL.M.) in Taxation. His undergraduate studies were at the University of California, Santa Cruz where he earned his bachelor's degree in Sociology.
Michael has extensive experience with the courts and tax system. He worked at the U.S. Bankruptcy Court as an extern to the Honorable Alan M. Ahart. He also worked as a tax attorney intern at the Los Angeles Office of Chief Counsel where he represented the IRS on several tax disputes and appeared in the U.S. Tax Court. Prior to entering law school, Michael had a distinguished career in the residential mortgage lending industry helping ordinary people purchase, refinance, and keep their homes.
Michael is currently licensed to practice before the California Superior Courts, U.S. District Courts, and the U.S. Tax Court. Michael has also represented clients before the California Board of Equalization in disputes against the California Franchise Tax Board.
Michael currently resides in the Antelope Valley. He moved to the Antelope Valley in 2015 to be closer to aging family. He is married with a beagle named Milo, a Fox Terrier named Charlie, and two tabby cats named Smokey and Pinky. When not practicing law, Michael enjoys playing modern euro-style board games and brewing his own beer.